What Career Is Right For Me? Your 2017 Career Quiz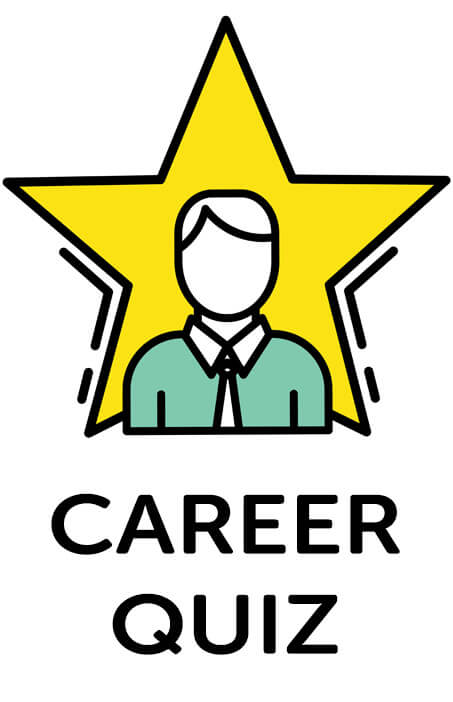 This free career quiz can help you decide what sort of work will suit you best, depending on your personality type, your skills and preferred ways of working. You never know, this could set you off on a new path to true job satisfaction! We all have to work, and for most of us, if you discount weekends and sleep, it takes up at least half our available time. But how many of us actually think deeply about the career paths we're taking and whether we really get happiness from them?
When you were young, you thought you knew what you wanted to be when you grew up. Now, you're grown up and you aren't so sure. This career test will take the guesswork out of finding the perfect job that fits you by analyzing your personality traits. Once you take this short personality test, you will know what profession our of our huge careers database best suits you. That will put you on the road to professional happiness.
Taking This Career Aptitude Test
This quiz is easy to take, no registration is required. While all of the questions are simple, each one plays an important role in gauging your working personality and skill level. Answer each question honestly in order to get accurate results. There isn't a time limit for taking this career aptitude test, so move through it slowly if you like. Then, submit your test and receive your results.
Reading Your Results
The career test doesn't give you a score. Instead, it cross-references your answers with our careers database and provides you with a career category and an explanation. It tells you what type of career best suits you and gives you some examples of jobs within that career. For instance, if you're best suited as a
manual laborer
, it will point out that you can seek a career path as a logger, construction worker, trucker, or firefighter. If you're best suited for the
service industry
, it will point you in the direction of nursing, sales, and some other jobs.
Finding Satisfaction
Once you finish the personality test and find work in your desired field, you'll finally know what satisfaction at work feels like. You'll be in the job that fits your personality type and skillset, so the stress will melt away. When that happens, you'll be a new person. You'll be ready to wake up in the morning and go to work. You'll feel alive, invigorated, and able to take on whatever the world throws your way.
You spend at least 8 hours a day at work. You might as well enjoy it. Take this career assessment test so you can get more fulfillment out of that. It's time to stop having a job and start having a career.